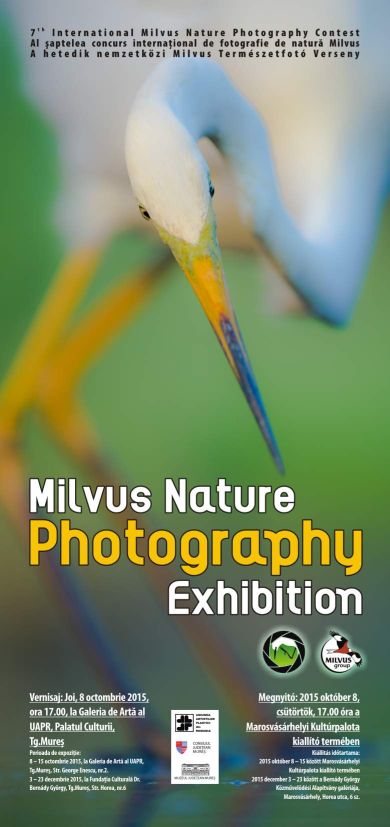 Even though fall had showed its gloomy face, almost 60 persons gathered Thursday evening to take a figurative walk in the world of nature photographs, through breathless landscapes and amazing animal photos, more precisely 47 photos.
The opening of the 7th International Photography Contest for Nature "Milvus" was held at the Artists Union Gallery of Tîrgu-Mures in the presence of two of the winners: Lukács Gábor from Hungarian, the winner of the contest and Dorin Bofan designated as the best photographer from Romania.
In the contest more than 450 photos entered in two sections – general and macro. The works came from countries such as Romania, Hungary, Italy, Russia, Spain, Belgium, Gibraltar, Denmark, France, Greece, Finland, Macau, Slovakia, the UK and Spain.
Present at the opening, Tamás András the president of the jury has spoken publicly about his impressions, about how this contest, in its view, tends to interpret nature in an artistic way.
We invite you to spend some pleasant moments at the Milvus exhibition! You can do it until Thursday, October the 15-th at the Gallery Artists' Union (Palace of Culture), or in December at the Bernády House (Horea Street, no.6).
Click HERE for more pictures about the exhibition.