We know you are looking forward to this year's edition of the International "Milvus" Nature Photography Contest, organized by Milvus Group and Forona (Romanian Nature Photographers Association). The good news is that you don't have to wait any longer. You can enter your best nature photos starting from 1 February. You can submit your entries until 2 April.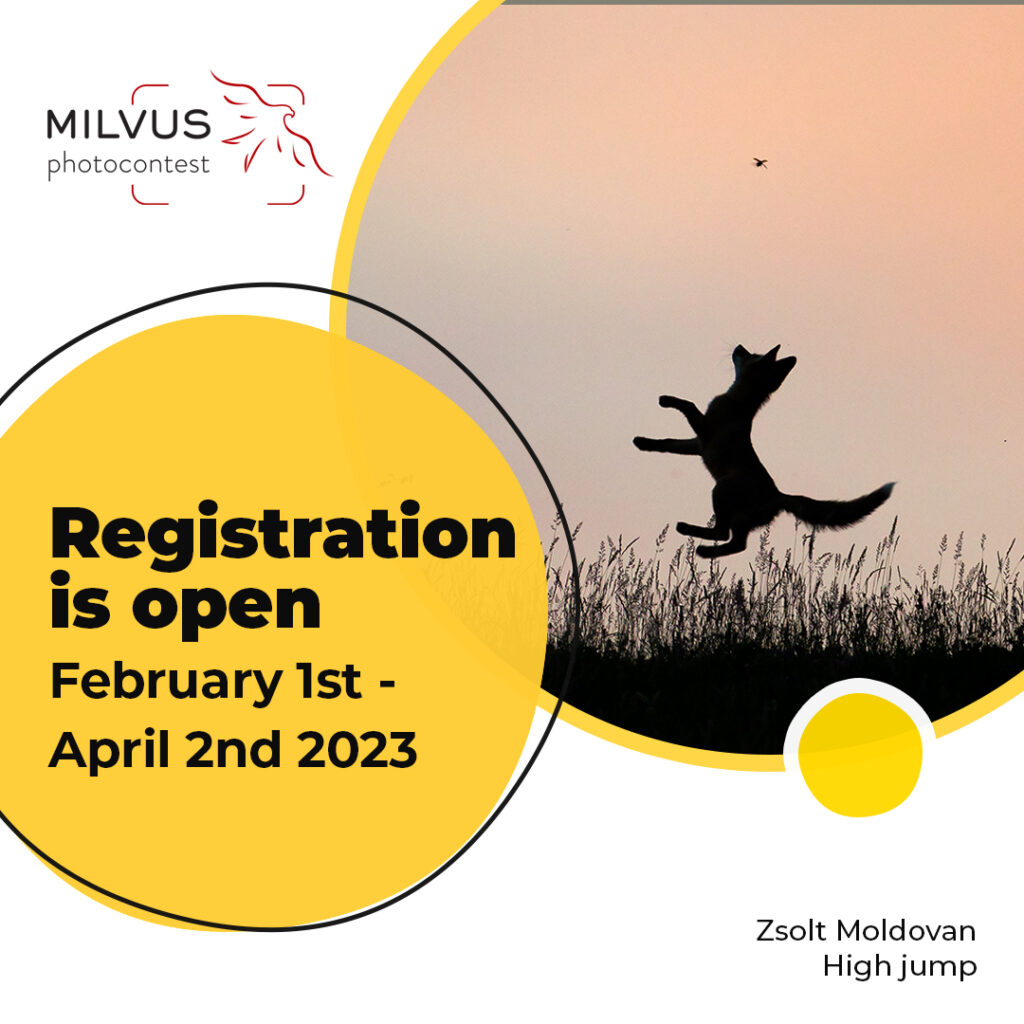 The good news doesn't end there. We know you have lots of great photos and it's hard to limit yourself to just 4, so this year we've increased the number of photos you can enter in each category to 5. We also have a special category where Romanian photographers can enter their photos taken in Romania.
Because we appreciate your work we decided to increase the value of the prizes. The winner of each category will be awarded 300 Euro. The second place will receive 200 Euro and the winner of the third place will be awarded the photo album "Wild Romania" by Dan Dinu, founding member and president of Forona. The winner of the grand prize will be rewarded with 750 Euro and a guided tour for two people in the Danube Delta, worth 1000 Euro, offered by Discover Danube Delta.
The winners will be announced in May and the award ceremony and exhibition of the winning photos will take place in June at a nature photography and film festival.
For more details on the 14th edition of the International "Milvus" Nature Photography Contest, please visit the competition web page.