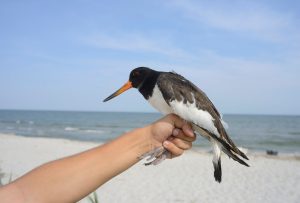 Chituc sandbank, located at the eastern extremity of Romania between Lake Sinoe and the Black Sea, is acting as a funnel regarding the migration of songbirds. To study the intensity and dynamics of migration, Milvus Group organized two ringing camps here in 1996 and 1997. This year between the 5th of August and 1st of November, the third ringing camp takes place on Chituc, and it's one of the largest ever organized ringing camps in Romania and the largest ornithological event of 2014 in our country, because the continuous ringing activity lasts over 13 weeks.The fact that the number of birds captured in the first three weeks passed 2500, we are confident that we will achieve the target of 10000 ringed birds by the end of the ringing camp.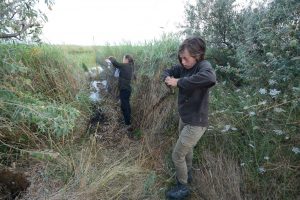 The ringing camp is organized in the frame of a project
("Sistemul național de gestiune și monitorizare a speciilor de păsări din România în baza Articolului 12 din Directiva Păsări"
Finanțat de Uniunea Europeană prin Programul Operațional Sectorial Mediu
) which is co-financed by the European Union Regional Fund (SOP), in partnership with
"Milvus Group" Bird an Nature Protection Association
and the
Romanian Ornithological Society
. For more information about the camp and captured birds, and for information about opportunities to participate in the camp, please visit the Chituc Ringing Camp's Facebook page: 
https://www.facebook.com/chitucringing2014
.
Preliminary results: