Last week, on the 13th June, the young finalists from the "I also take part in Natura 2000" contest were invited on a one day excursion up in the Bucegi Mountains. Drawn from years II-V, a total of 27 pupils were accompanied by six teachers and four members of the Milvus staff up the mountain, travelling from Bușteni by telecabine up to the Babele and Sfinx peaks (2216m). Accompanied by guides of Bucegi National Park, they descended down to 1400m by foot, admiring the surrounding landscape on the way.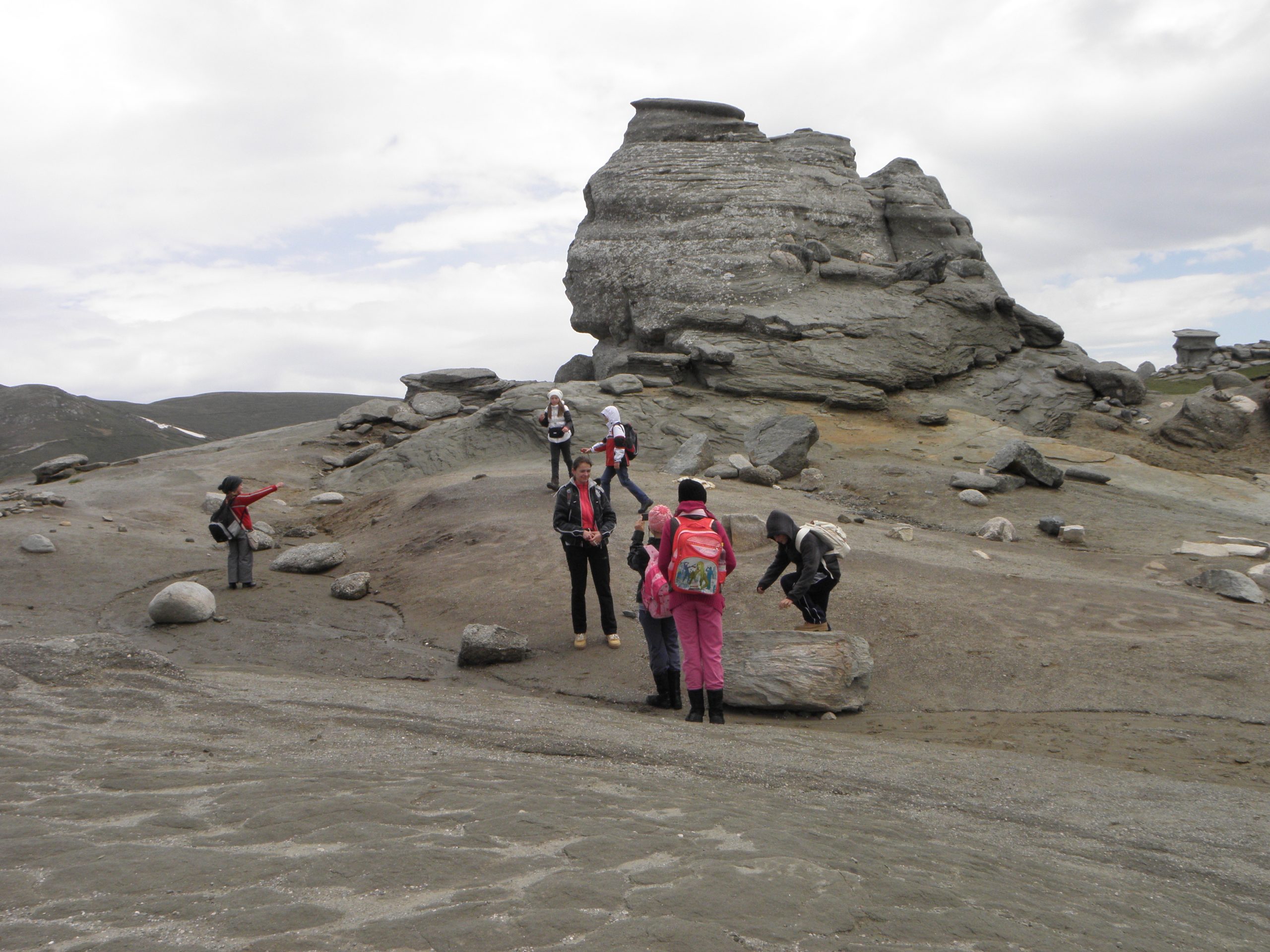 The majority of the pupils said they had never before been inside a telecabine and were noticeably thrilled by the experience. With the weather beautiful and clear for the day, they got to see the magnificent views at their best, with the hills adorned with flowering rhododendrons
This programme was organized in the frame of "For nature and local communities – the bases for a Natura 2000 integrated management in Hârtibaciu – Târnava Mare area" project, co-financed by the European Union Regional Fund, implemented by WWF Romania in partnership with ADEPT Foundation, Mihai Eminescu Trust, Environmental Protection Agency Sibiu and EcoTur Sibiu (http://natura2000transilvania.ro).