Between 16-21 july, 2012 Milvus Group organized an interesting camp for pupils from the Hârtibaciu – Târnava Mare – Olt area in the frame of the project entitled "For nature and local communities – the bases for a Natura 2000 integrated management in Hârtibaciu – Târnava Mare area". The participants have been chosen from different localities on the strength of a previous test. A total of 27 children from 3 counties (Mureș, Sibiu, Brașov) had the opportunity to participate in the camp organized at the Cabana Trei Stejari pension, near Jibert (Brașov). The children were accommodated in tents and yurts. The aim of this camp was to bring attention on the importance of nature protection. The participants were from differentregions of the Natura 2000 site, hence the organizers presented them the concepts of Natura 2000. The organizers successfully managed to explain and to present the concept and the importance of the ecological footprint. With the help of guest specialists the children got familiarized with the common amphibian, reptile and plant species from the area. There was also a bird ringing spot near the camp, where the organizers presented the importance of bird ringing and the bird nets. In the same time they got acquainted with the methods of small mammal research and they analysed owl pellets.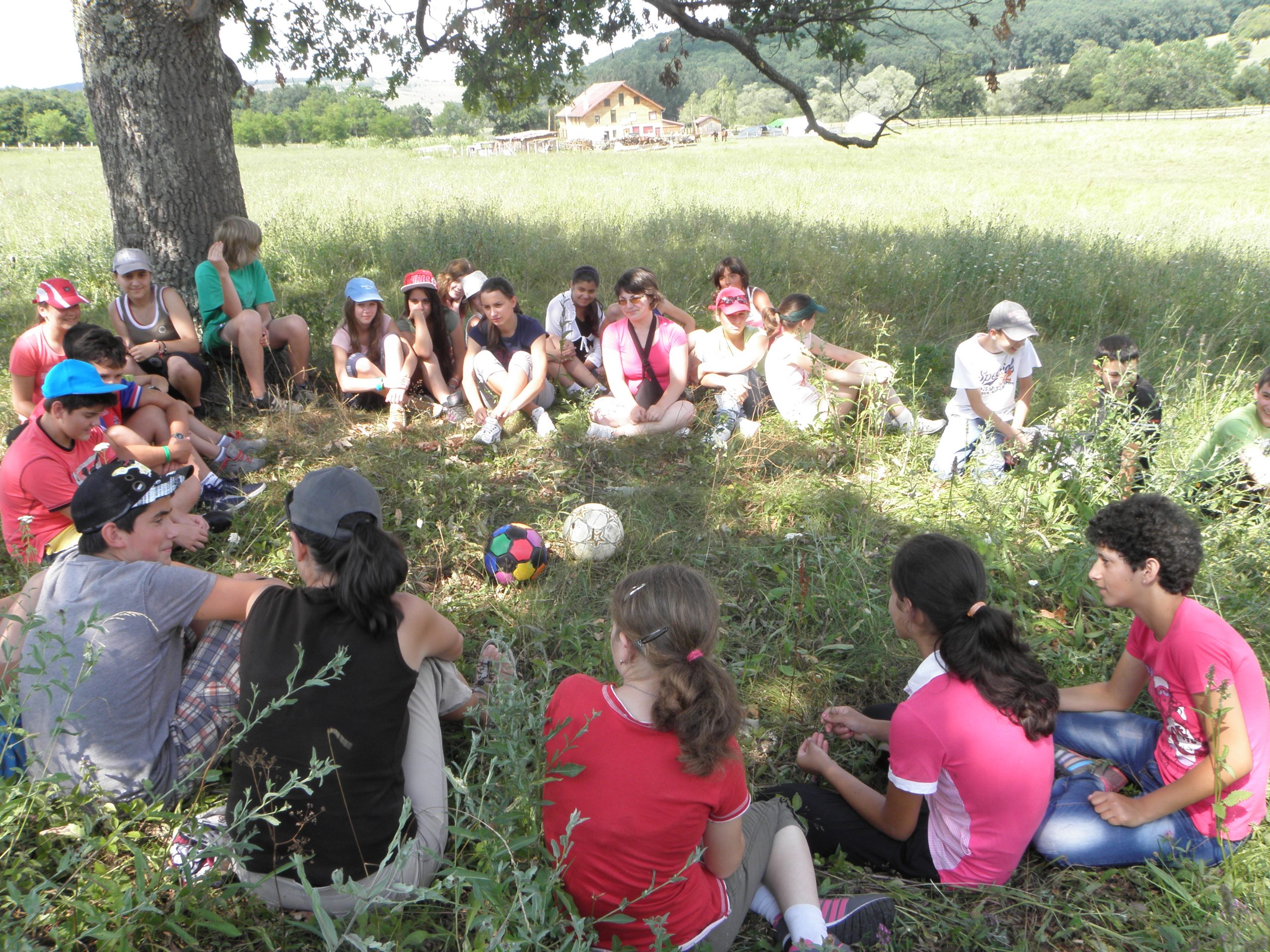 Two trips were also organized, one to Viscri, where the brickworks were visited and another to Jibert, visiting a beekeeper. The knowledge of the participants was measured upon a test before and after the camp. The difference between the two results indicates the necessity of organizing much more similar programs because the young can learn more efficiently in nature than in the benches of schools. At the end of the camp the participants got enriched with lot of new information, but they also made new friends.
This project is co-financed by the European Union Regional Fund (SOP) and it is implemented by WWF Romania in partnership with ADEPT Foundation, Mihai Eminescu Trust, Regional Environmental Protection Agency Sibiu and EcoTur Sibiu.