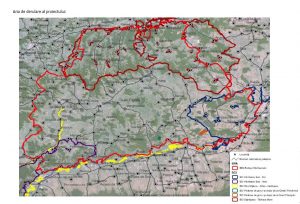 Milvus Group invites your school to take part on the contest called "I also take part in Natura 2000". The contest is organized in the frame of "For nature and local communities – the bases for a Natura 2000 integrated management in Hârtibaciu – Târnava Mare area" project, co-financed by the European Union Regional Fund (SOP), implemented by WWF Romania in partnership with ADEPT Foundation, Mihai Eminescu Trust, Regional Environmental Protection Agency Sibiu and EcoTur Sibiu.
Only schools from the project area can apply for the contest.
More information about the contest: contest invitation (RO), application form (RO), project area (RO).
More information about the project: http://www.natura2000transilvania.ro/