On Sunday, the 24th of August we have managed to safely release an adult female bear from a snare set by poachers. We were announced on late Saturday evening by the County-level Hunting Association (AJVPS Mures) about the snared bear, and we arrived on the scene early Sunday morning. The rescue operation was carried out in cooperation with specialists from the Mures County Hunting Association and veterinarian assistance provided by VETS 4 WILD.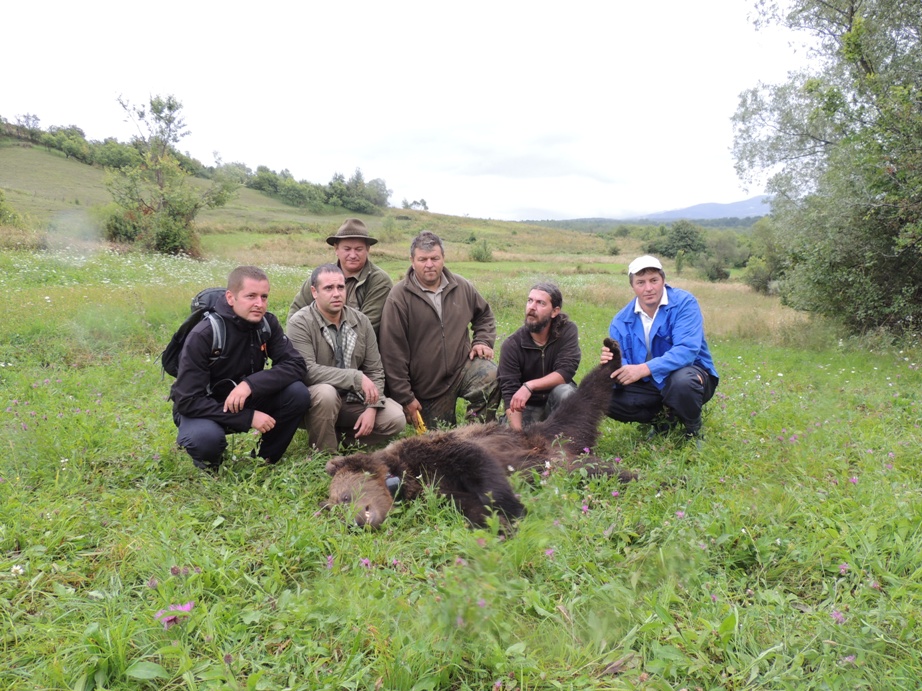 Fortunately, the bear escaped unharmed – the snare was caught around her waist and there were no real wounds on the animal (except some superficial scratches on her belly). Tranquilization went smoothly, and after we have cut her free from the snare, she was thoroughly examined for possible wounds – luckily, there were none. Afterwards, she has also received a GPS-GSM collar. With the aid of this equipment, from now on we can continuously monitor her movements and the way she uses her habitat.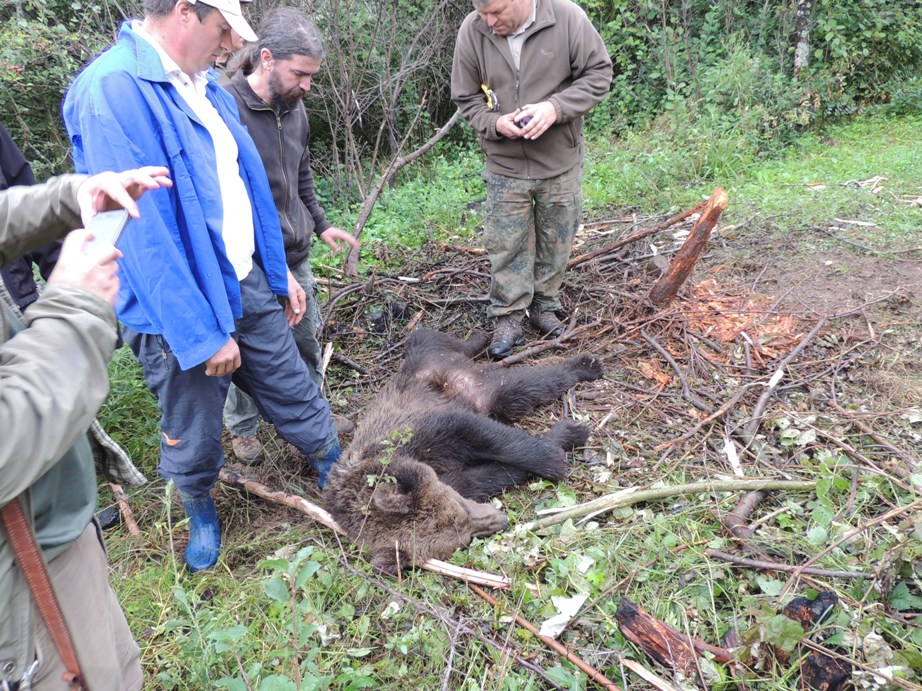 Since the event happened close to a locality, we've decided to transport and release the bear further away (e.g. some 5 km or so), in a thicket on a forest's edge. The bear recovered quickly – she has even charged us, so there was a little running around. But everything ended well and she moved on.
The female's – named F3 – collar has already sent us some locations, so it seems that the bear is alright and behaving normally, and the collar is also working well.
To find out more about our research and conservation activities focusing on brown bears, please visit our project website (https://milvus.ro/en/brown-bear-conservation-and-research-programme-in-a-model-area-in-romania).