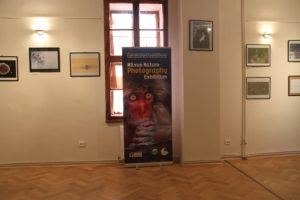 From 16 countries 631 works of 98 photographers were sent to the 5th International "Milvus" Nature Photography Contest. From these photos 48 were selected and exposed on the 16th of November 2013 in the History and Archaeology Museum (inside the Medieval Fortress), Tîrgu Mureș.
The following persons delivered speech at the opening: Soós Zoltán director of Mureș County Museum, Papp Tamás president of Milvus Group, Papp Judith contest organizer and Tamás András president of jury. Nagy Zoltán Gergely from Târgu Mureș Milvus won the grand prize, the Milvus Trophy.
We gladly invite you to attend the exhibition of the amazing pictures in the following 3 weeks! Looking forward to see you!