Romania is probably the European country most often mentioned by the press when it comes to wildlife, natural processes still intact or at least unaffected by man in a significant proportion. This is the reason why, our second field visit within the Erasmus + project "Process oriented nature conservation" took place this spring in Transylvania – the central region of this country.
Our stated goal was to observe the natural processes that take place in different habitats, the way they were created or influenced by the communities that live in the immediate vicinity and had an effect of significant "modification" of the landscape – for example, wood pastures in the Hârtibaciului Tableland area, some of which exist due to the Saxon communities in southern Transylvania.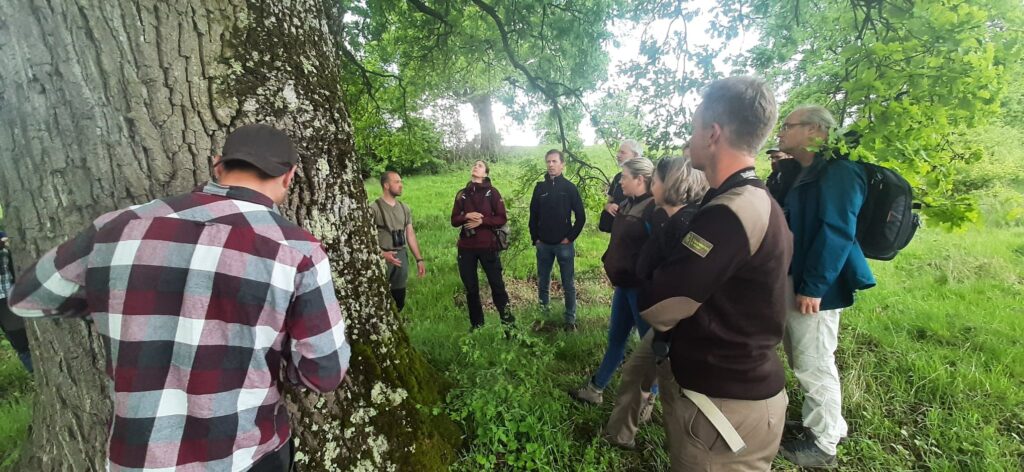 We enjoyed the spring vegetation, as well as the natural forests that offer a habitat suitable for the Lesser Spotted Eagle or the streams suitable for the European pond turtle. It is true, the animal tracks we identified in the mud of trails delighted us beyond measure! Through the quest of these landscapes, we looked for the specific elements to discuss them related to the general problems of nature conservation.
One of the examples of good practice regarding human-influenced processes – here a case of habitat restoration – was the case study on artificial breeding and conservation of the weatherfish (Misgurnus fossilis) in the Lower Ciuc basin. We spent a whole day with Imecs István from ACCENT GeoEcological Organization discussing and exchanging opinions in this habitat on the Olt River and at the restored oxbow lake at Sânsimion, Harghita.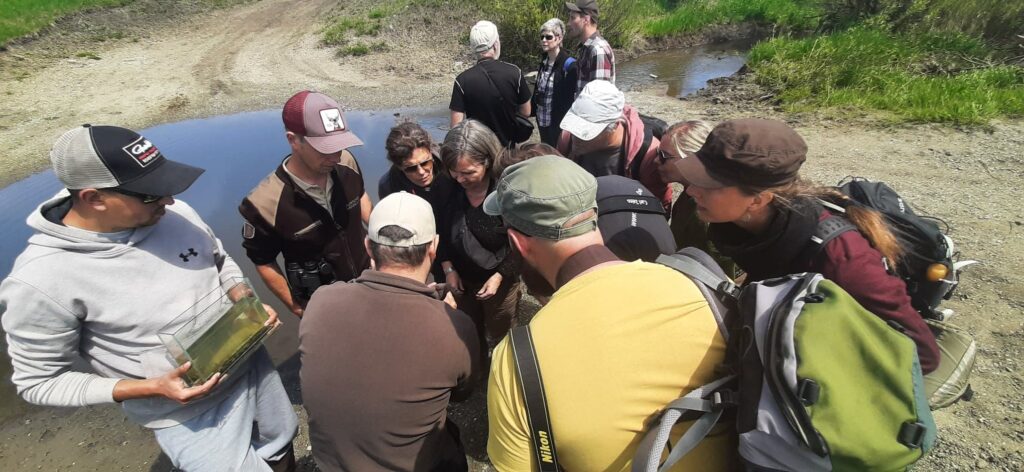 In each landscape we tried to identify the similarities between the common habitats of the four countries in the project, to draw pertinent assumptions about the need for human intervention on natural processes or not.
One of our conclusions about nature and species in Romania is that natural wealth is special, but human activity intertwines with landscapes and maintains a balance, often fragile.
Hence the hypothesis that we cannot exclude man from landscapes, moreover, Romania is an example that one can live in harmony with nature, which here still has its specific processes. Most likely their key is to maintain cultural landscapes, education and awareness.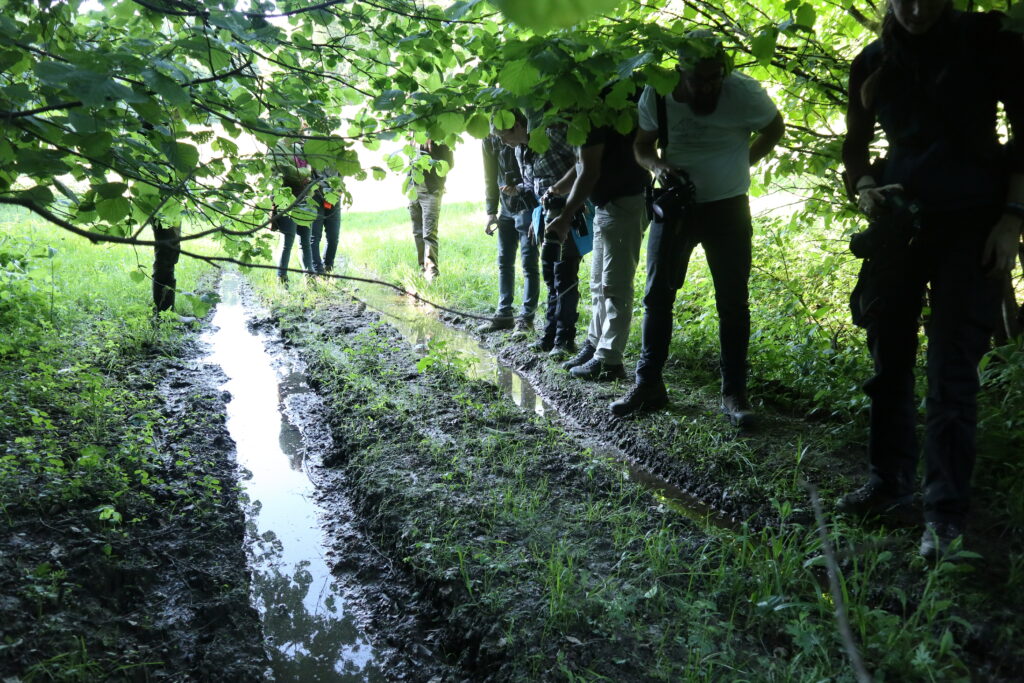 The almost one week visit from Transylvania was attended by the project partners – our friends from Ark Nature – The Netherlands, Natuurinvest and Natuur en Bos – Belgium, but also Pro Natura -Sweden.