We spent our last weekend in Bucharest, at the 11th Annual Monitoring Meeting, organized by the Romanian Ornithological Society, in partnership with the Milvus Group Association and Babeș-Bolyai University.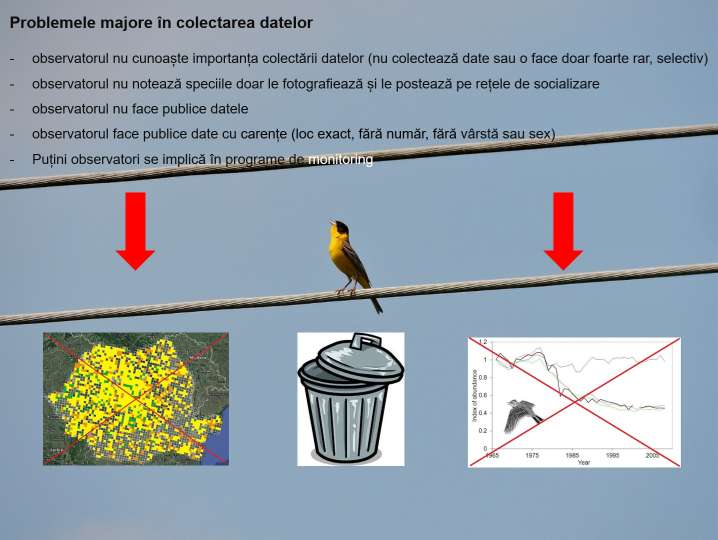 This is the only periodical national gathering of bird enthusiasts and professional ornithologists in Romania, with the aim to serve as a communication platform for the results of the various bird monitoring programs taking place in Romania.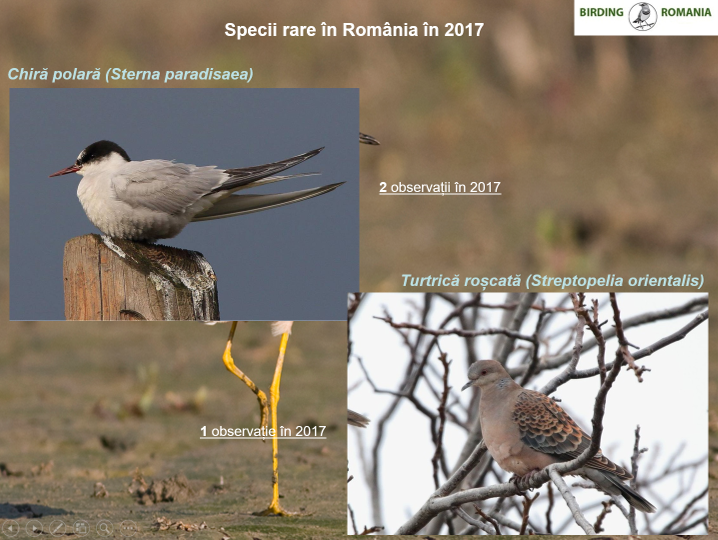 To facilitate the participation of a more diverse audience, the meeting is organized each year in a different location, this year's host being the Faculty of Biology of the University of Bucharest. From the wide range of presentations, the participants had the opportunity to learn about the new results of the common bird monitoring scheme, geese monitoring scheme, open and semi-open habitat dwelling nocturnal species program, the monitoring scheme of wintering raptor species and the results of the white stork census in the Republic of Moldova. New results regarding the Romanian Breeding Bird Atlas were presented, along with the two urban atlases of Cluj-Napoca and Bucharest, as well with the two national databases, OpenBirdMaps and Ornitodata. The yearly round-up of rare bird species seen in Romania in 2017 and the results of the Chituc Ringing Camp between 2014 and 2017 were also reported.
The event ended late in the evening with free talks, in a friendly environment at the Brewers' Court.
Our presentations (in Romanian) are freely available here:
Daróczi J. Szilárd: Rare bird species seen in Romania in 2017
Daróczi J. Szilárd: Optimal data collection on the field
Kovács István: Completing and clarifying the distribution of some species for the Romanian Breeding Bird Atlas – a summary of the fieldwork done in 2017
Kovács István: The results of the wintering raptor species monitoring in Romania between 2006-2017
Kovács István: The results of open and semi-open habitat dwelling nocturnal bird species monitoring program in 2017
Marton Attila: OpenBirdMaps – a database dedicated to the collection and publication of wild bird observations in Romania
Marton Attila: Results of the Chituc Ringing Camp between 2014-2017