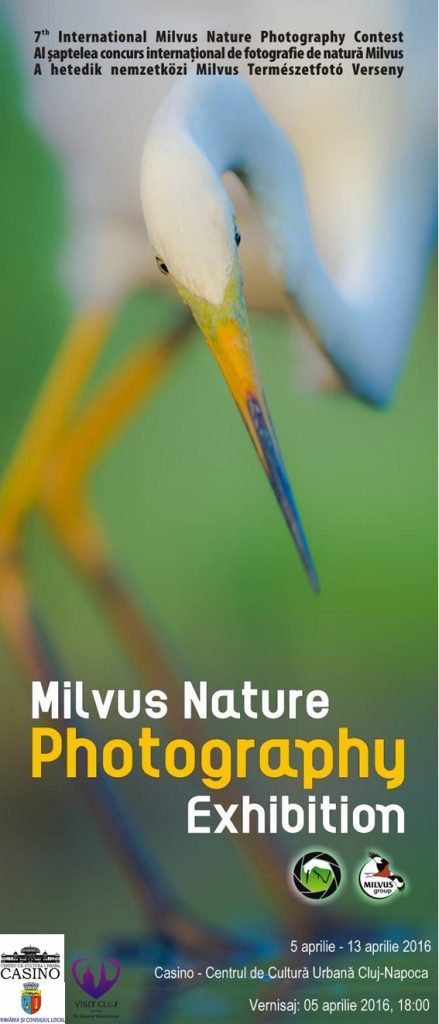 We invite you Tuesday, April 5, at 18.00 at the Centre for Urban Culture Casino in Cluj to admire some of the most beautiful pictures dedicated to Nature.
The exhibition of the 7th International "Milvus" Nature Photography Contest brings together 47 photographs (general and macro) from 13 countries, judged last year by Tamás András AFIAP – RO, Kerekes István EFIAP/p – HU, Dan Dinu AFIAP, PhotoLife – RO. We invite you to a figurative walk through diverse habitats, wildlife and fairy tale landscapes!
The exhibition is open until April 13th. Looking forward to see you!