Birds that spend the winter here find it harder to get food. The placement of feeders can play an important role in their survival, but can also be used for educational purposes.
In 2023 we resumed the series of educational activities on this theme, and the first group to visit us was from the School Centre for Inclusive Education in Târgu Mureș. Our activity was a reward for the interest and curiosity shown by these children at a nature competition organised last year by their school.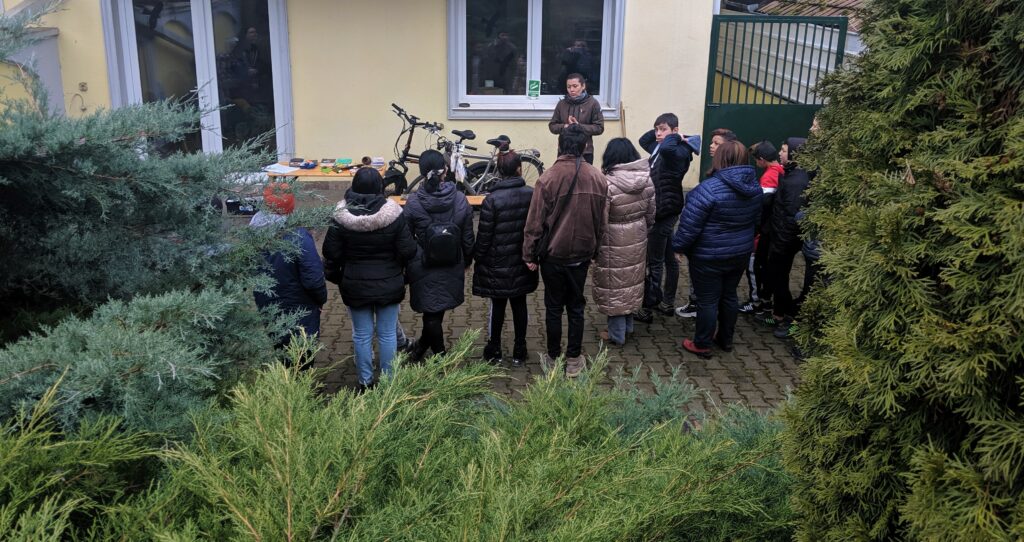 Why do some bird species go to warmer countries? What happens to the birds that stay with us in winter? What can we feed the remaining birds? These are just some of the questions we tried to answer.
As expected, the most awaited moment was the ringing of the birds that were caught with the help of the net placed in our yard. We managed to catch numerous great tits and even a blue tit, among the most constant visitors to the bird feeders.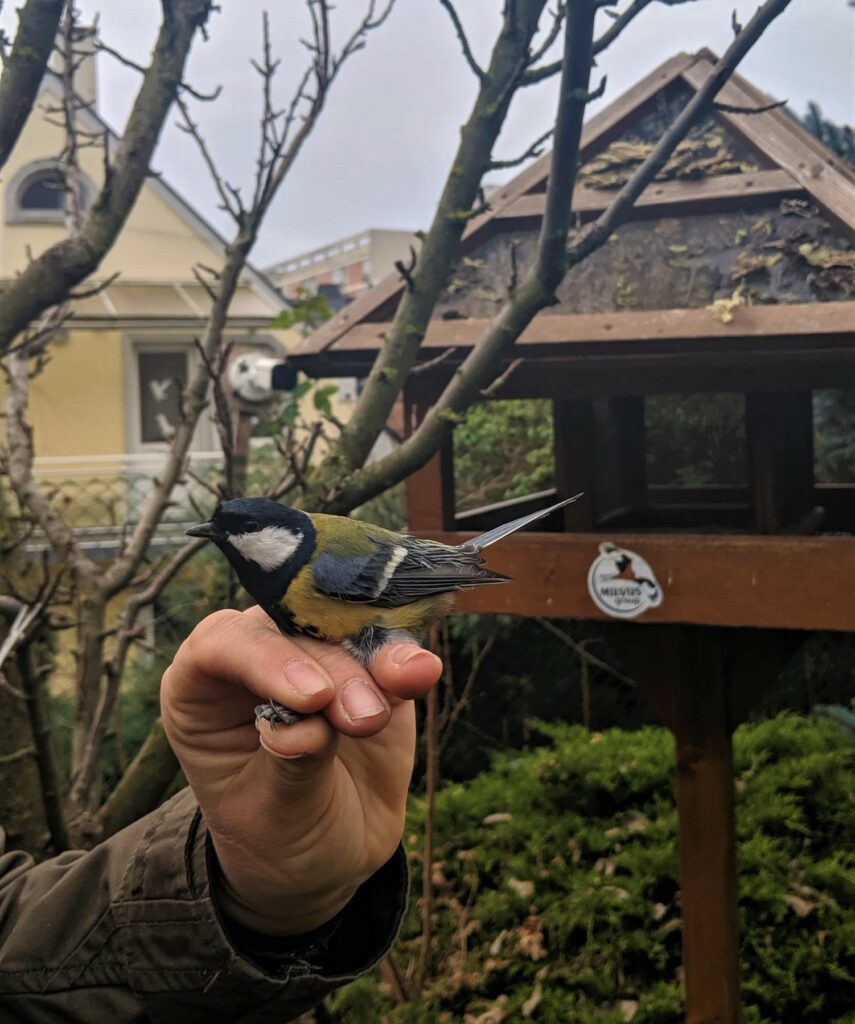 Participants learned why ringing is important and what information it can provide. The release of the birds was a memorable moment, as it was the children's first contact with a bird.