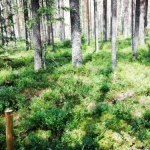 Following an analysis and assessment according several criteria, our jury decided that the following projects will be funded in the following year: Slejiuc Ionela Marilena,
first place
with the "Study of the distribution of herpetofauna species in Timiș county", Alina Georgiana Cislariu,
second place
with "Chorological and populational studies of Ligularia sibirica și Ligularia glauca glacial relics in Romanian Flora" and Kiss Valentin Adrian,
third place
"Monitoring and protection through popularizing the avifauna of Câmpenești". The projects will be funded with amounts between 2400 and 4500 lei and each applicant will benefit from a mentoring program to help out with the field work methods. The Milvus Scholarships aims students, masteral and doctoral students; this year we received 11 projects.