After 111 days of continuous ringing between 13 July and 30 October, we ringed 17889 birds belonging to 108 species.
Of these species, 18 were captured for the first time in our camp, and 5 are considered national rarities: Green Warbler (Phylloscopus nitidus, 2nd national observation), Eastern Bonelli's Warbler (Phylloscopus orientalis, 3rd observation, Hume's Warbler (Phylloscopus humei, 2nd national observation), Red-flanked Bluetail (Tarsiger cyanurus, 2nd national observation) and Yellow-browed Warbler (Phylloscopus inornatus, less than 10 observations per year).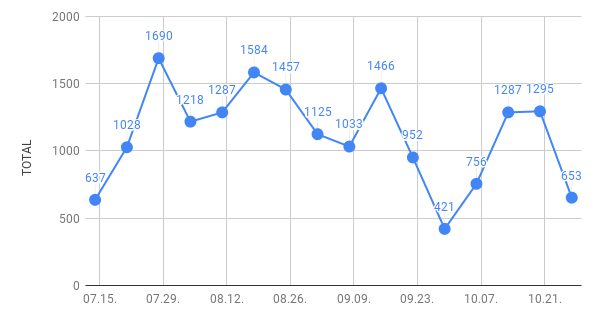 A Reed Warbler (Acrocephalus scirpaceus) ringed by us on 15 July 2018 was recaptured 38 days later in Israel, and subsequently, a Willow Warbler (Phylloscopus trochilus) ringed in 2017 in Israel was recaptured at our camp on 15 October 2018. Both birds were released in a good physical condition.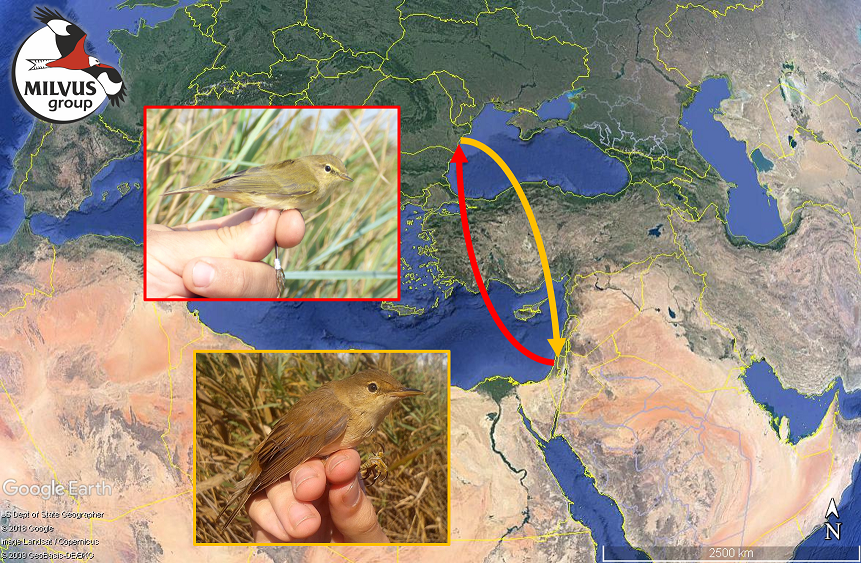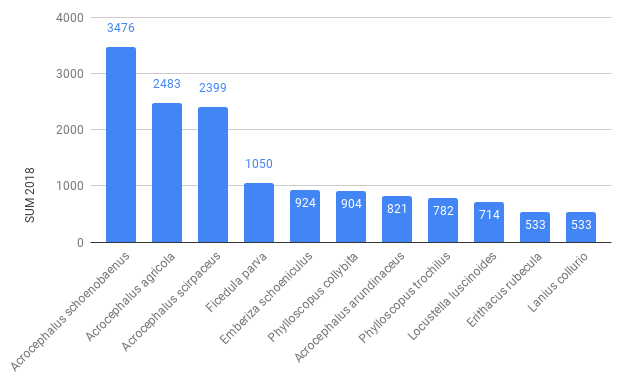 The Milvus Group Association organizes a ringing camp during the autumn migration on Chituc Spit since 2014, as a continuity of two previous ringing seasons in 1996-1997.
This year's ringing camp was partly financed by Rompetrol Downstream SRL, for whose contribution we are grateful.