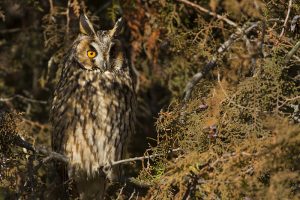 It is time to announce the beginning of the fifth winter census of the Long-eared Owl (
Asio otus
) in Romania! Monitoring the wintering places where these birds gather during the cold season is important for a few reasons – to guage the true abundance of birds wintering in these spots, to understand the distributing factors and to discover new places of gathering, of which we were not previously aware.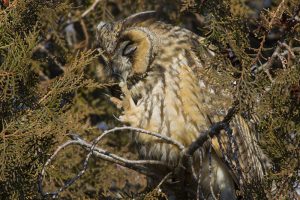 The activity will take place according to the same method as previous years – counting birds at the wintering sites – and is open to all the volunteers and nature lovers who wish to be a part of it. To download the census forms click here:
RO
,
HU
. For those who want to go out alone and discover new wintering places of the Long-eared Owls, you can find some tips by
clicking here
. With the help of volunteers participating in the program, so far over 100 new places of gathering, unknown until now, have been discovered! The programme coordinator is "Milvus Group" Nature Protection Association, and the completed data sheets should be sent to us to the follwoing email adress:
office@milvus.ro
. If you have any questions you can send it to
sanduandreeasteriana@yahoo.com
.