In the mood for a trip into the great outdoors, even if it's not a white winter? You help us count White-throated Dippers. We'll form teams of 4-5 people, led by an experienced observer, and we'll walk different river segments. In addition to the dipper we will observe other bird species, both aquatic and land birds. In this way we will make a complete inventory of the species in the upper course of Mures, Crisul Repede, Jiu, Cerna and other rivers across the country.
The observations will preferably be carried out in synchrony with the other areas of the country, between 20-25 January each year.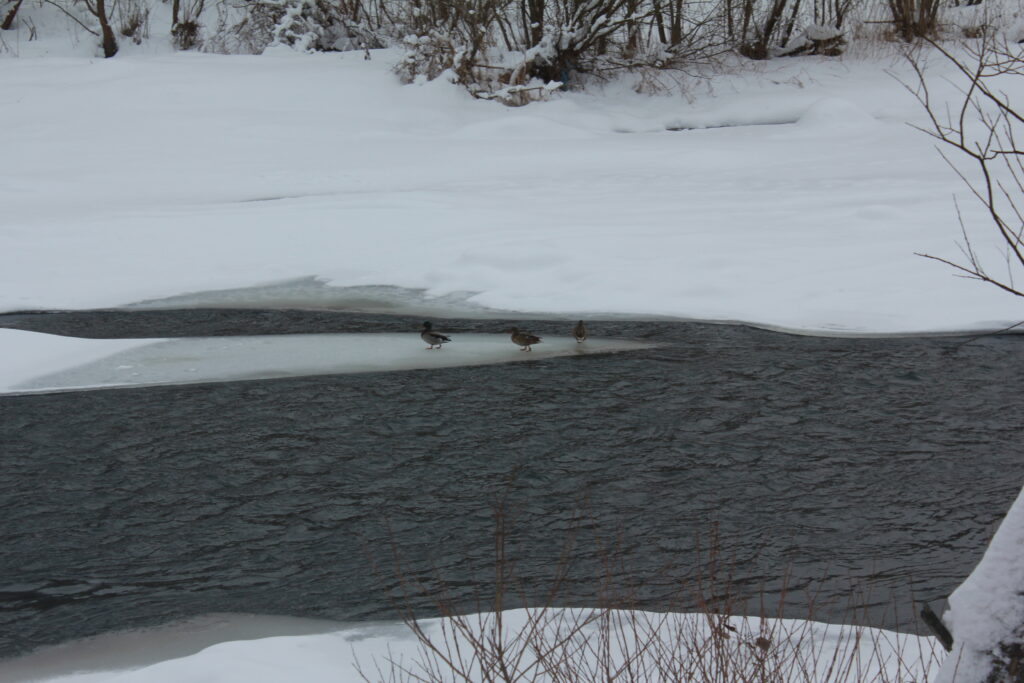 It is recommended to use the OpenBioMaps (OBM) mobile application by selecting the form – White-throated Dipper monitoring is the ideal, much simpler way, as the location of the observation and the route taken is automatically recorded by the built-in GPS of the mobile phone, and the upload of the collected data can be done automatically.
If you want to join us, then, you must have:
– suitable clothing (warm clothes, waterproof footwear) and a thermos of hot tea may be useful.
– binocular;
– a mobile phone with the OpenBioMaps mobile app installed;
– a notebook and dedicated GPS device (if not using the OBM app);
– an external power bank – optional, but possibly useful to avoid a complete discharge of the mobile phone in case you record your observations in the OBM app.
Here are some images taken during the 2022 monitoring:
For further questions you can contact our colleague Szabó D. Zoltán: zoltan.d.szabo@milvus.ro.