A society can be judged by what it does for its children. What we teach our youngsters today will influence not only their future, but the future of this world. This is why we place a high value on environmental education, through which children come to know, love and therefore respect nature.
As the years have gone by, interest has grown – from educators, parents and children alike – in learning more about the natural values that surround us. The figures are telling: in 2022, the number of pre-school and school groups who invited us regularly, once a month, doubled. The record in this respect is held by a class in the Dacia Gymnasium in Târgu Mureș, where this is the 5th year we are providing environmental education. To these we can add 24 other activities throughout Mures County, starting with Târgu Mureș, Corunca, Reghin and the list goes on.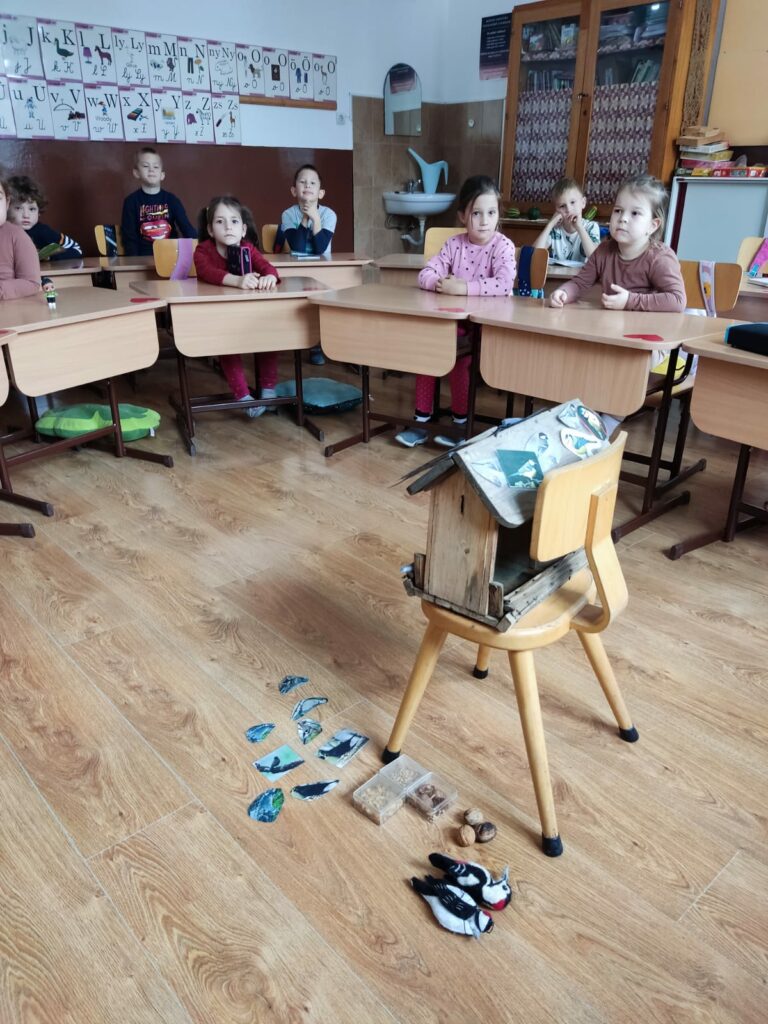 We had three trips out in nature. We went to the Ilva Valley and to Sălard and got to know the habitats and species that live there. Our field trip to Wildlife Rehabilitation Center in Sânsimion, Mureș County, was an opportunity for the children to see the patients of the center up close and learn about our work to save these injured animals. And let's not forget the trip to the forest in Dedrad, where we ringed birds and had an adventurous day with the children and their parents.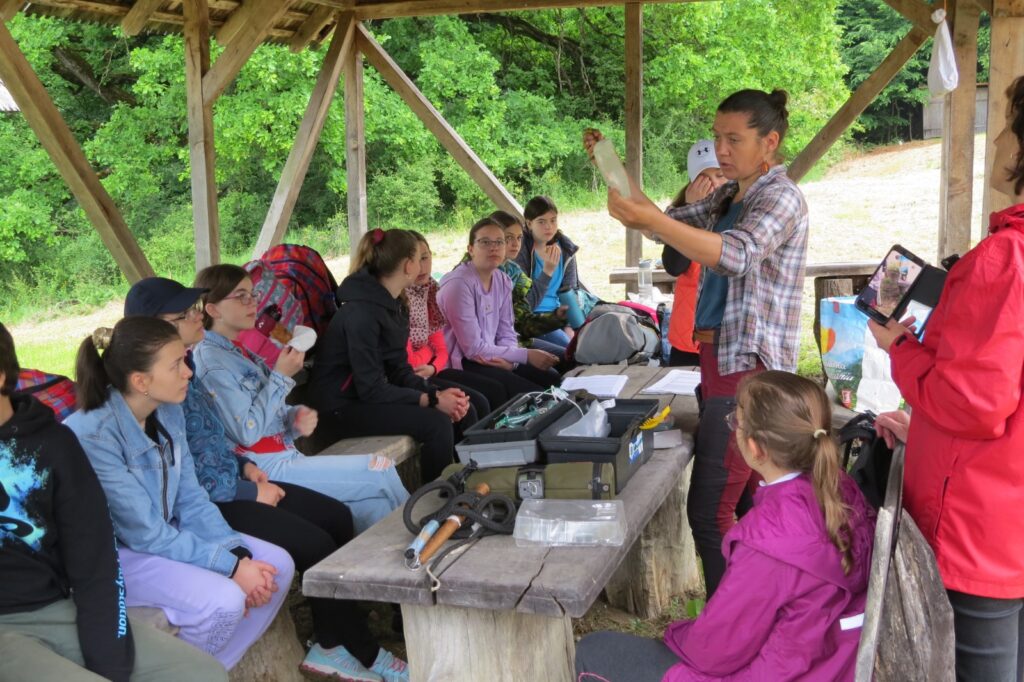 Let us tell you a little about the two camps we organized. Children from Agnita spent 4 days in Seliștat, where they went on a treasure hunt, investigated the secret life of owls, hiked and learned to recognize animal tracks.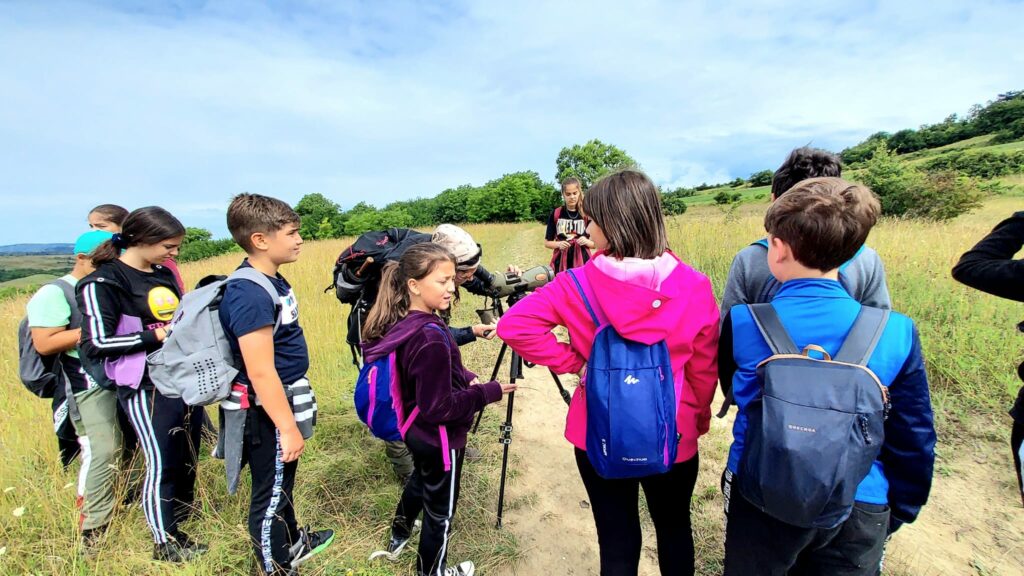 The week we spent in Senetea, for the winners of the Activity Box competition, was special for us and for everyone present. It would be difficult to list everything we did, but we could just say that we fished for crabs, visited the Sugău Cave, did creative workshops, learned about spider species, recharged our batteries in the Mlaștina După Luncă, a protected area, where we were surrounded by Siberian irises in bloom, and we had many more memorable moments.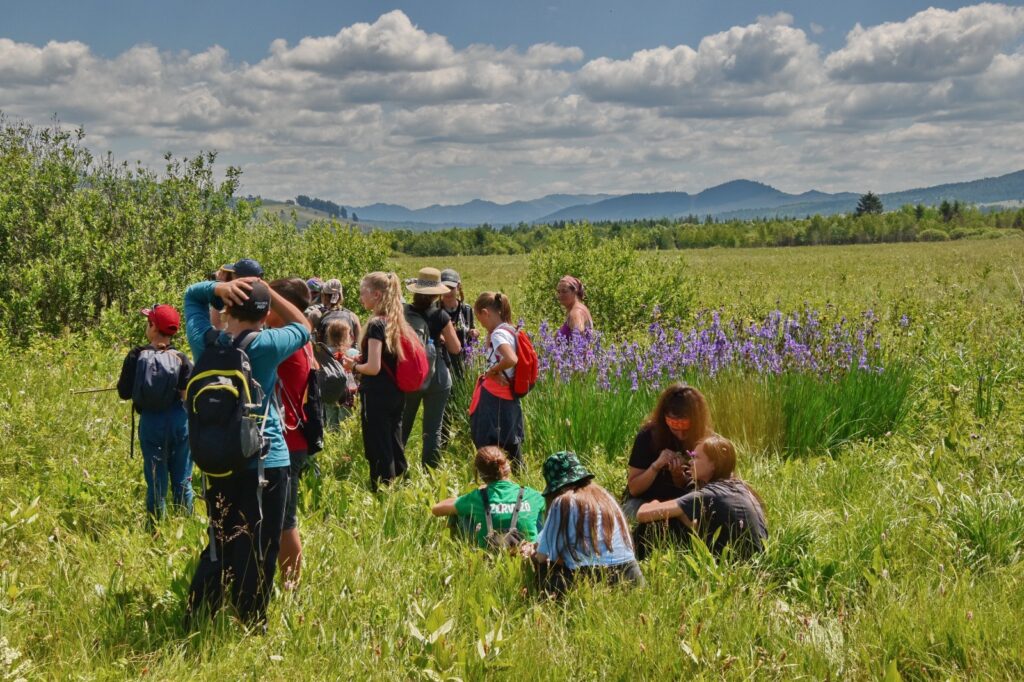 That's not all. We have been invited to organize educational workshops at events hosted by Mures County Museum, Mures County Library, Vibe Festival, at the NGO Fair in Târgu Mureș, at the Volunteer Fair organized by Caritas and the list goes on.
In conclusion, 2022 reinforced our conviction that there is interest in environmental education, which makes us happy and gives us hope that future generations will appreciate the nature that surrounds them.