Sign up for the International "Milvus" Nature Photography Contest!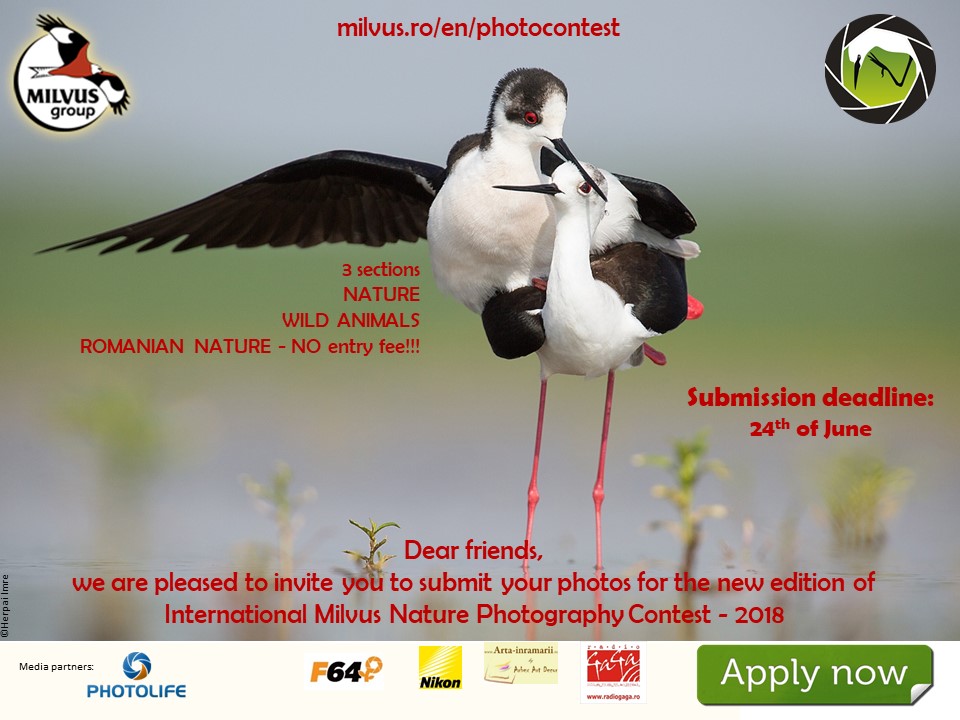 Select those photos that recommend you for the 10th edition and uppload them in until June 24, 2018 HERE. The details of the contest are available HERE.
The grand prize consists of the Milvus Trophy, a merit certificate and a 500 euro prize. Besides, each category will be awarded separately. First place – 200 euros, 2nd place – 100 euros, 3rd place – a Milvus promotional package, all these awards are accompanied by certificates of merit.
Our jury consists of dedicated professionals – Tamás András AFIAP – photographer, jury chairman, Kerekes István EFIAP / diamond2, Hon.FtGM – artist and photographer of nature and Dan Dinu AFIAP – photographer of nature.
We're waiting for your work!