Beginning from July we will publish one report every three months because our Rehabilitation Centre is authorized by the Environmental Protection Agency of Mureș county and we have the obligation to send report towards them every three months. Personally I think it`s strange that even though we don`t receive any financial or moral support from the Romanian state, and we are practically doing a work for them, we are obliged to send them reports. Getting the authorization was not totally devoid of bureaucracy either, as it lasted 9 months. Until now this period was the busiest in 2012, so there almost weren't days without receiving calls from bird lovers. The reason is that in this period White Stork chicks fledge from their nest and they start their migration to their wintering places. Since White Storks nest almost exclusively in localities, the weakened and injured chicks are easily apprehended by locals. In this period we had a total of 20 Storks. Another common species was the Common Kestrel. The number of bird species in our Center was also high in this period.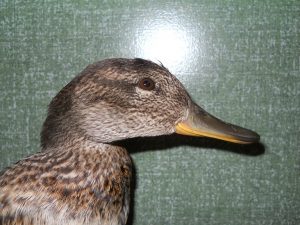 Totally 62 people contacted us from 29 localities. Some birds didn`t arrive into our Rehabilitation Center, in which cases we tried to help by giving advices through telephone (these birds are marked with an * in the list below). The reason why these birds were not brought into our center is that either it was better to release them at the finding location, or it was already too late to transport them to Tîrgu-Mureș. Unfortunately resolving the transport of birds remains one of our major problems. There were periods when our Center was filled to capacity, but we tried to not to refuse any patient.
At the beginning of the period we had 8 birds:  1 Saker Falcon, 1 Common Buzzards, 3 Little Owls, 2 Common Kestrels, 1 Long-eared Owl.
Our Rehabilitation Center received 44 patients (1 Teal, 21 White Storks, 1 Common Buzzard, 2 Northern Goshawks, 2 Rooks, 1 Western Jackdaw, 1 Black-headed Gull, 1 Yellow-legged Gull, 1 Little Owl, 2 Tawny Owls, 1 Hobby, 8 Common Kestrels, 1 Red-footed Falcon and 1 Common Crossbill). Totally 52 birds received treatment. There were 7 surgical interventions, 15 birds perished, 31 birds recovered and they were released, while 6 birds remained in the Center.
The following birds were treated during July-September 2012 (the birds helped through giving advices through phone are marked with an *):
Teal (Anas crecca) – 1 individual
White Stork (Ciconia ciconia) – 21 individuals
* White Stork (Ciconia ciconia) – 2 individuals
* Lesser Spotted Eagle (Aquila pomarina) – 1 individual
Common Buzzard (Buteo buteo) – 2 individuals
* Common Buzzard (Buteo buteo) – 2 individuals
Northern Goshawk (Accipiter gentilis) – 2 individuals
* Northern Goshawk (Accipiter gentilis) – 2 individuals
Common Kestrel (Falco tinnunculus) – 10 individuals
* Common Kestrel (Falco tinnunculus) – 1 individual
Red-footed Falcon (Falco vespertinus) – 1 individual
Hobby (Falco subbuteo) – 1 individual
Saker Falcon(Falco cherrug) – 1 individual
Black-headed Gull (Chroicocephalus ridibundus) – 1 individual
Yellow-legged Gull (Larus michaellis)– 1 individual
* Yellow-legged Gul (Larus michaellis)– 2 individuals
Long-eared Owl (Asio otus) – 3 individuals
Little Owl (Athene noctua) – 4 individuals
* House Martin (Delichon urbica) – 1 individual
* Rook (Corvus frugilegus) – 2 individuals
* Hooded Crow (Corvus cornix) – 1 individual
Western Jackdaw (Corvus monedula) – 1 individual
Common Crossbill (Loxia curvirostra) – 1 individual
The case of July
On 19.07.2012 Florian Andronache called us because he found a Lesser Spotted Eagle chick near Aninoasa locality (Argeș county). After he consulted with our colleague (Szilárd J. Daróczi), he managed to put back the chick in the nest with the help of Salvamont Argeș. Although the bird wasn't in our center, we consider this action an important one, because the Lesser Spotted Eagle is a protected species and its population is declining. More details you can find here: http://www.sor.ro/home/noutati/133.html#scroll.
The case of August
On 27.08.2012 our colleague (Zoltán D. Szabó) was informed by Hungarian colleagues that a rehabilitated White Stork (named Alma) with a satellite transmitter is located on the dump site from Apahida (Cluj county). Our colleague went there and found the Stork held by people living there illegally. We don't have any information on how the bird got injured, there aren't any surfaced roads nearby where cars could go fast enough to hit birds. The bird was sent to our Center, the transmitter and the ring were taken off, but unfortunately the Stork didn't survive the accident. Thus, a White Stork which was rehabilitated successfully in Hungary, could fly several hundreds of km, but was injured and died in Romania.
The case of September:
At the beginning of September we received a Hobby in our Rehabilitation Center from Bucharest. Apparently it was healthy but was too familiar with people. The only thing which we could do was to keep it in a big sized cage where it could fly and could not see any humans, and were we could maintain it under observation. After three weeks it advanced very well but still it wasn't completely wild. We hence had a dilemma: if we still keep it in the Center, it will miss the migration period and we will have to keep it in the Center. Since it was an adult bird which already had experience in hunting during migration, we decided to wait. After all, the weather also helped us, autumn came late and we still could see some Hobbies in the wild in the last days of September. The bird was ringed and released on the 1st of October.
We would like to thank all those who applied for our help and especially to veterinarian Levente Borka for his fast and invaluable help.
In the name of the Rehabilitation Center,
Róbert Zeitz